Tattoos: the hidden meanings
Whether it's a facial teardrop, an embarrassing ankle-based devotion to dolphins or your grandad's naval-themed decorations, tattoos are the ubiquitous trend which refuses to die. "Rather than meaning something literal and universal, the art on our bodies is often personal and complicated," writes Patrick Barkham. "A magnificent panorama of an underwater world is unlikely to simply declare the bearer's love of trout. However, some designs still shout a very particular meaning – to jaundiced eyes, at least." Read about what skin ink really means here.
The kids are alright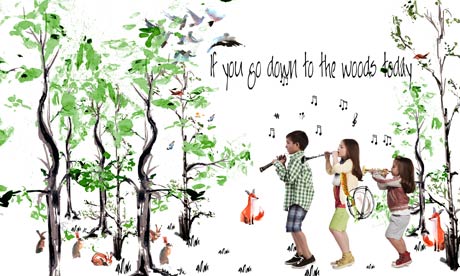 Summer season is upon us here in the UK (well, some days it is. Other days it's clearly not), and for kids that means weeks and weeks of no school. Should you be looking for inspiration when it comes to dressing the little ones for days of kicking about in the outdoors, then you may find it here.
Milan menswear gets busy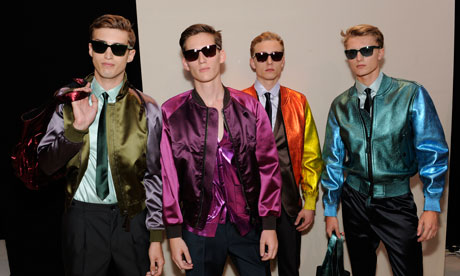 Printed trousers, briefcases for little boys, neon jackets and many, many more trends were spotted by the fashion press this week during the Milan menswear shows. See the best of the looks from Gucci, Ermenegildo Zegna, Versace, Roberto Cavalli, Alexander McQueen and loads more, as picked by the Observer's fashion expert Helen Seamons.
Fear the Brow!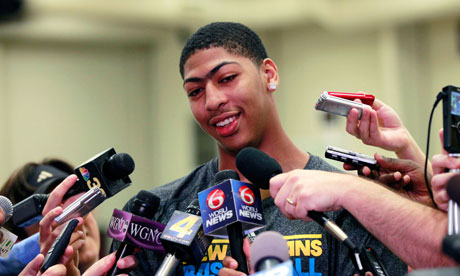 When US basketball player Anthony Davis decided to publicly embrace his own impressive unibrow by attempting to patent the phrase 'Fear the Brow', he found a kindred spirit in David Shariatmadari. "(Davis') move may be more about money than unibrow liberation, but it sheds welcome light on this neglected area of body politics," writes Shariatmadari. "For it could be argued that the superciliary ridge is a social and cultural battleground on a par with the armpit." Where do you stand on the issue of what the politically correct call your upper-eye-area hair?
The revelations of revealing your flesh in the 'vintage' years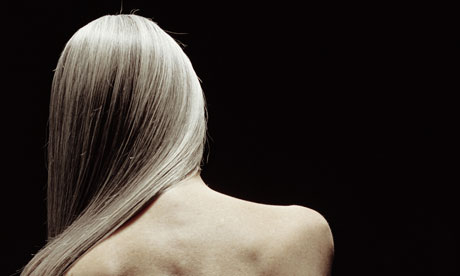 The Invisible Woman turned her attention to shoulders this week, in a discussion about which bits older women should bare. "I suppose a lot of you are going to say that it's whichever bits you feel comfortable with and to hell with everyone else, but while it's quite right and proper to use that as a rule of thumb it's also not really entirely true, is it?", she writes. As always, opinions varied, though IW closed on a positive note. "My shoulders I joyfully put on show anywhere where it's appropriate. I am entirely comfortable with them. I'm happy to show my arms too as long as I don't wave them about, although bingo wings do at least have the benefit of moving the air in a very similar way to those big swinging ceiling fans. Age has its compensations."